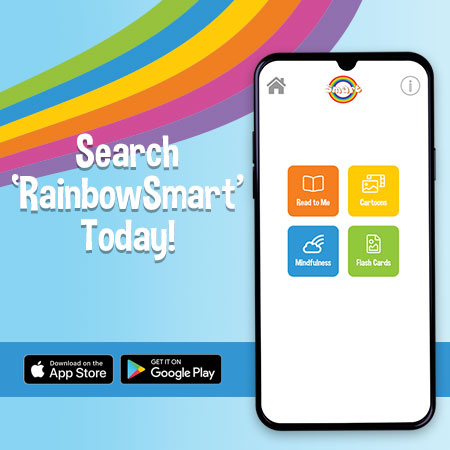 Nestled in the southwestern corner of the United Kingdom, Cornwall beckons with its rugged coastline, picturesque landscapes, and rich history. This captivating region boasts a tapestry of attractions that cater to every traveler's delight. From charming coastal villages to historical landmarks and natural wonders, Cornwall offers a diverse array of places to visit that promise to leave a lasting impression.
Discovering Cornwall's Enchanting Destinations: A Journey Through its Rich Tapestry
Cornwall, located in the southwestern corner of the United Kingdom, is a region renowned for its breathtaking landscapes, picturesque villages, and historical treasures. With a coastline that stretches for over 400 miles, Cornwall boasts a wealth of diverse attractions that cater to all kinds of travelers. From its charming coastal towns to its ancient landmarks and natural wonders, here's a comprehensive guide to some of the most captivating places to visit in Cornwall.
1. St. Ives: Artistic Charm and Coastal Beauty
Nestled along the northern coast, St. Ives is a town that seamlessly marries artistic allure with stunning scenery. Its narrow cobbled streets are lined with galleries, showcasing a vibrant arts scene. The Tate St. Ives is a hub of modern and contemporary art, while the Barbara Hepworth Museum and Sculpture Garden celebrates the works of the renowned sculptor. St. Ives' sandy beaches, crystal-clear waters, and captivating coastal vistas make it a must-visit destination.
2. Land's End: Where Cliffs Meet the Atlantic
Land's End, the westernmost point of England, offers a dramatic landscape where rugged cliffs meet the expanse of the Atlantic Ocean. This iconic landmark is not only a breathtaking natural wonder but also a symbol of exploration and adventure. The Land's End Visitor Centre provides stunning views and the opportunity to capture a memorable photograph at the iconic signpost.
3. The Eden Project: An Ecological Marvel
Nestled in a reclaimed quarry, the Eden Project is a horticultural wonder that hosts a variety of biomes showcasing different climates and ecosystems. This educational attraction offers visitors the chance to explore diverse environments, from lush rainforests to arid deserts. The Eden Project's commitment to sustainability and environmental awareness makes it a must-visit for nature enthusiasts.
4. Tintagel Castle: Legends and History
Tintagel Castle is steeped in history and myth, often associated with the legend of King Arthur. Perched on the cliffs overlooking the Atlantic, this medieval fortress offers visitors the chance to explore ancient ruins and take in the breathtaking coastal scenery. The newly constructed footbridge enhances access and adds a touch of modernity to this historic site.
5. Padstow: Culinary Delights and Seaside Charm
Padstow, a picturesque fishing town, is a culinary hotspot thanks to the influence of celebrity chef Rick Stein. Visitors can indulge in a variety of seafood delights and savor the charm of the bustling quayside. In addition to its gastronomic offerings, Padstow boasts scenic walks along the Camel Estuary and a vibrant arts and crafts scene.
6. Minack Theatre: Drama Amidst Nature
Carved into the cliffs overlooking the sea, the Minack Theatre is a unique open-air amphitheater. It hosts performances against a backdrop of azure waters, offering an unforgettable theater experience. Visitors can explore the theater's architecture, wander through the gardens, and attend captivating live performances.
7. St. Michael's Mount: A Historical Island
St. Michael's Mount is a tidal island crowned by a medieval castle and adorned with subtropical gardens. Linked to the mainland by a causeway that appears during low tide, this historical marvel offers visitors the chance to explore centuries of history, from medieval times to the present day.
8. Falmouth: Maritime Heritage and Coastal Beauty
Falmouth, a bustling coastal town, is a paradise for maritime enthusiasts. The National Maritime Museum Cornwall offers a fascinating insight into the region's nautical history. The town's natural harbor provides the perfect backdrop for boating and watersports, while its vibrant arts and culture scene adds to its allure.
9. Newquay: Surfing and Seaside Adventure
Newquay, known as the UK's surf capital, boasts golden sandy beaches and a lively atmosphere. Its coastline is a playground for water sports enthusiasts, from surfers to paddleboarders. The town's vibrant nightlife and relaxed beachfront vibe make it a popular destination for both adventure seekers and those seeking relaxation.
10. Port Isaac: Quaint Village Charm
Port Isaac, a quintessential fishing village, is renowned for its picturesque beauty and charm. It is also known as the filming location for the TV series "Doc Martin." Visitors can stroll along the winding streets, admire the whitewashed cottages, and enjoy the serene harbor atmosphere.
From its stunning coastline to its cultural treasures, Cornwall offers a myriad of places that resonate with history, natural beauty, and the creative spirit. Whether you're seeking adventure, relaxation, or a taste of local culture, Cornwall's diverse destinations promise an unforgettable journey through its enchanting corners.