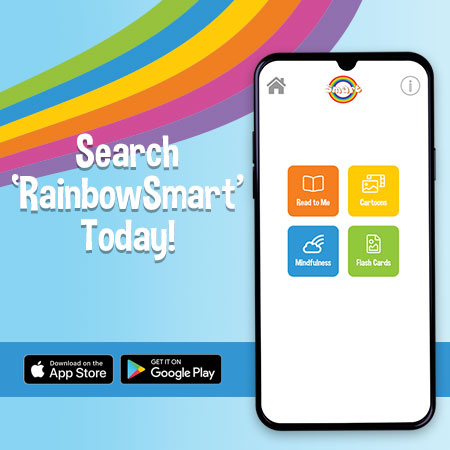 Tips to save money traveling solo:
If you're one of the brave solo travelers who is planning to travel around the world, or across countries, here are some tips to save money traveling solo on how you can save money and make your trip more enjoyable!
1. Stay in Hostels
Hostels are the cheapest way to stay in many parts of the world. They're also a great place to meet other travelers, which makes them perfect for solo travelers. Hostel dorm rooms can be as little as $15 per night, but prices vary depending on location and season.
2. Eat street food
Street food is cheap, delicious, and safe. It's also easy to find vegetarian options or vegan dishes (especially in Asia). If you're worried about getting sick from street food, stick with places that look busy and popular with locals rather than touristy restaurants where hygiene standards might not be so high.
3. Book public transport tickets in advance
Public transport can be costly if you pay for each solo journey when you arrive at the station or airport terminal (this is known as "pay as you go"). A better option is to buy a pass or ticket that allows unlimited travel within a specific time.
4. Book flights at least six months in advance
Airlines often offer more affordable prices when booking early, so if you can afford it and don't mind waiting for your holiday date, book early! Flights may cost more than they do now in six months– Be sure to keep an eye on prices and try not to book until closer to the departure date (if possible).
5. Seat yourself in the bulkhead aisle seat
You can always ask if there are any seats open at the last minute. Try booking a seat further back in the plane and then request an upgrade when you check in at the airport. If they say no, they say no — but it's worth asking.
6. Choose the right time to travel
The best time to go traveling is when there are fewer tourists and prices are lower. If you're planning a trip in peak season, book early and spend more time researching the best places to visit, so that you don't end up paying more than necessary. Also, plan so that you don't have to pay more for accommodation or food during this period*!
7. Get cash from an ATM
Using credit cards abroad can be very expensive as most banks charge foreign transaction fees as well as other additional charges like currency conversion fees.
8. Take advantage of free attractions
Many museums and other attractions offer free entry days or discounts for students and seniors (and sometimes children). If you're looking for cheap things to do, take advantage of these!
9. Minimal luggage can save money
Pack only what you need. Don't try to save money by packing everything but the kitchen sink. You'll only end up paying to check your bags because they won't all fit on the plane.
Pick a lightweight suitcase. Luggage that weighs less than 20 pounds is free at most airlines, so choose a lightweight piece of luggage over a heavy one. If your suitcase is already heavier than 20 pounds, look for an alternative that weighs less than 10 pounds empty — such as a backpack or messenger bag — instead of trying to stuff even more things in your main suitcase.
Bring along a garment bag or duffel bag for dirty clothes or shoes that won't fit in your carry-on bag — it will help keep them from making your clean clothes dirty too! When using this type of item, make sure it doesn't exceed airline standards for carry-on sizes (around 22″ x 14″ x 9″).
10. Get travel insurance
Travel insurance is important for any travel, but it's especially important for solo travelers. Traveling alone can be exciting, but it also comes with more risks than going with a larger group. Solo travelers are more vulnerable to theft, injury, and other accidents, so it's important to have the right coverage in place.
Here are some of the ways travel insurance can help solo travelers:
Accident coverage
If you get hurt while traveling alone, you're responsible for paying any medical bills out-of-pocket. You'll also need to pay for transportation home or to get help at the nearest hospital. If you're injured on your trip and can't afford these expenses, travel insurance will cover them for you.
Medical evacuation
Medical evacuation is when a patient is flown by helicopter or plane from one location to another for emergency care that cannot be provided locally. This can be very expensive if not covered by insurance, but most policies include this type of coverage automatically — just in case something bad happens while you're away from home.
Cancellation protection (trip cancellation)
If something happens that forces you to cancel your trip before departure day — such as being hospitalized or having an accident — most policies will reimburse.
You must indulge in significant research work before traveling. You will enjoy your journey to the maximum this way. The best part is that you will be in a position to travel stress-free. The reason is you will be well aware of the pros and cons of your travel location.
The key takeaways here should be that a little patience and some quick thinking can help you save hundreds of dollars on any solo trip. And even if you don't need to pinch pennies, I consider these strategies crucial—they'll help ensure you have a budget-friendly trip no matter what your circumstances. But I think the single most important thing to remember when traveling alone is this: fall in love with the experience itself.
Solo travel isn't about sightseeing and exploring wherever you go; it's about learning something about yourself in the process. And whether you're saving up for your next big adventure or just trying to make a few bucks before school starts again, this is an exceptional opportunity to do just that.
Plan your trip today. We all need a break once in a while and you also need to cash on it.